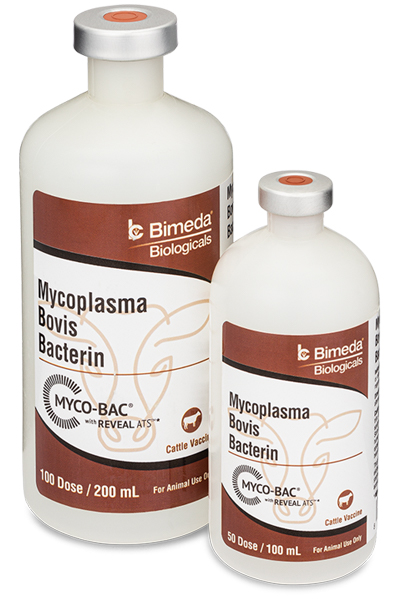 DEALING WITH HIGH PULL RATES, POOR TREATMENT RESPONSE AND SWOLLEN JOINTS IN RECENTLEY WEANED CALVES?
YOUR VACCINE PROTOCOL MAY BE MISSING A KEY PIECE.
Mycoplasma bovis is one of the most prevalent of all the bacterial pathogens affecting young cattle during periods of elevated stress such as weaning and transportation. In general, the higher the "risk classification" of a particular group of cattle the greater the possibility of a Mycoplasma problem. Read
The typical "myco" infections begin to show up about 3 weeks after exposure and can cause respiratory disease as well as crippling arthritis. Due to it's extremely small cell size and lack of a ridged cell wall, many antibiotics are rendered ineffective against M. bovis resulting in increased pull rates, poor treatment response and unusually high death rates.
MYCO-BAC® was the first fully licensed Mycoplasma bovis (also referred to as 'Mycoplasma' or 'Myco') vaccine approved by the USDA in 2002. It was originally developed by the team at Texas Vet Lab, Inc. following years of clinical observation and diagnostic/laboratory research as well as significant experience producing effective autogenous vaccines for feedlot and stocker veterinarians and consultants from across the country.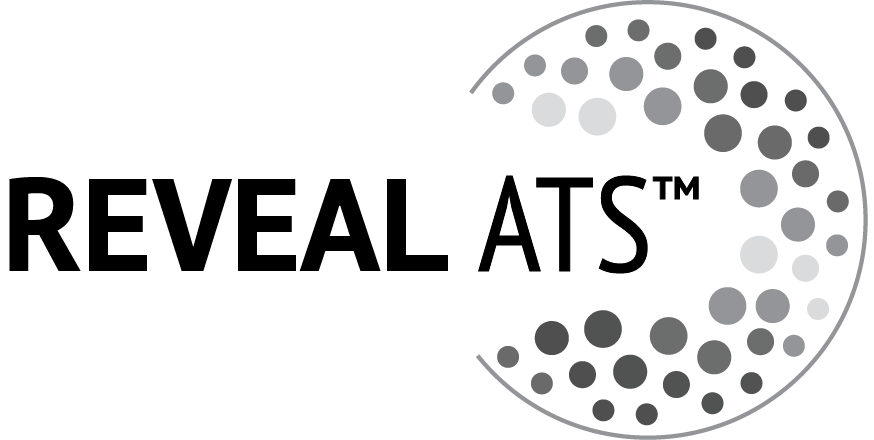 MYCO-BAC is powered by our proprietary adjuvant Reveal ATS™. Learn more about the Reveal ATS Advantage
DOWNLOAD | MYCO-BAC LABEL
The Benefits of Vaccinating with MYCO‑BAC
COST SAVINGS
When it comes to Mycoplasma bovis, prevention is almost always cheaper than treatment. Not only will a myco infection negatively impact cattle's' performance by keeping them off feed and water, effective treatment options are limited which often leads to high labor and drug expenses.
REDUCED MORBIDITY & MORTALITY
Field trials coupled with expansive experience and understanding of the disease support that giving MYCO-BAC, according to the labeled 3-dose regiment administered on days 0, 7 and 14, will reduce morbidity and mortality as well as increase treatment response success in vaccinated cattle.
EFFECTIVE
Our unique manufacturing process combines quality bacterial antigen with our proprietary adjuvant system (Reveal ATS™) to create a strong, specific immune response to prevent and control respiratory disease due to M. bovis.
Learn more about the Reveal ATS™ Advantage