WHEN IT COMES TO BRD,
PREVENTION IS GENERALLY MORE COST EFFECTIVE THAN TREATMENT
Bovine Respiratory Disease (BRD), also known as "shipping fever", is a costly disease that affects cattle throughout the United States across all segments of the industry. While there are many factors that contribute to its development and progression, decades of research have identified five viruses and five bacteria as the predominate disease-causing pathogens associated with the complex disease. Read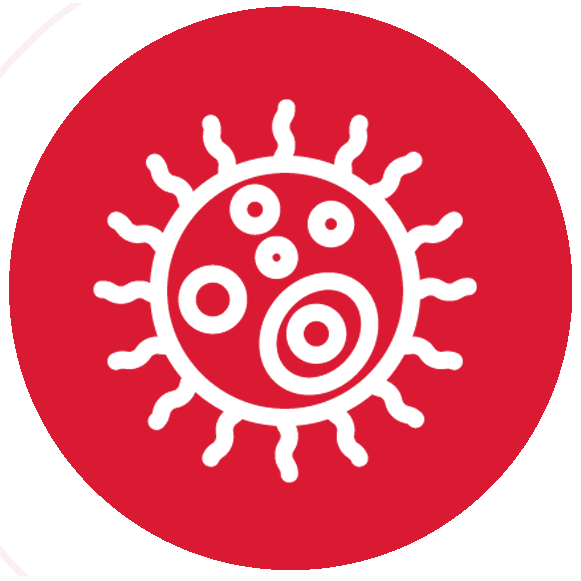 Parainfluenza 3 (PI3)
Bovine Viral Diarrhea (BVD) Type 1
Bovine Viral Diarrhea (BVD) Type 2
Bovine Respiratory Syncytial Virus (BRSV)
Bovine Rhinotracheitis (IBR)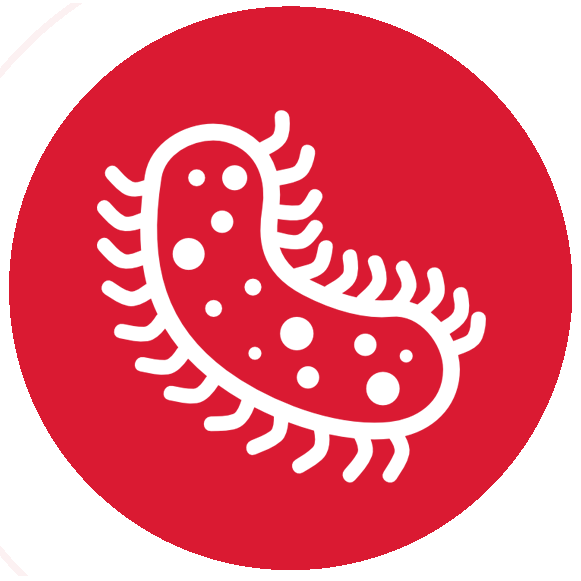 Mannheimia (Pasteurella) haemolytica Type A1
Mannheimia (Pasteurella) haemolytica Type A6
Pasteurella multocida
Mycoplasma bovis
Haemophilus somnus
There are a lot of variables that need to be considered when building the right vaccination protocol for your operation. Making sure your vaccine protocol is covering the most common viral and bacterial contributors to the disease is a good start. Ultimately, at the end of the day, it is important to choose the right products, give them the right way and at the right time.
All of our commercial cattle vaccines were developed specifically for stocker and feeder cattle to provide protection against all 10 of the most common BRD-causing pathogens. They are available in a variety of different combinations and presentations to meet your operations' specific needs.
We recommend working with your veterinarian to build an effective vaccination protocol specifically for your operation.
MODIFIED-LIVE VIRUS (MLV) VACCINES
Product Name
Available
Sizes
Antigens
BVD I
BVD II
IBR
PI3
BRSV
Mh
Pm

50 dose

50 dose

50 dose

50 dose

10 dose
50 dose

10 dose
50 dose
Antigen key
BVD I
‑ Bovine Viral Diarrhea Type 1,
BVD II
‑ Bovine Viral Diarrhea Type 2,
IBR
‑ Infectious Bovine Rhinotracheitis,
PI3 ‑ Parainfluenza3,
BRSV
‑ Bovine Respiratory Syncytial Virus,
Mh
‑
Mannheimia haemolytica
,
Pm
‑
Pasteurella multocida
Killed Bacterial Vaccines
Product Name
Available
Sizes
Antigens
Mh A1
Mh A6
Pm
Hs
St
Mb
IBR
BVD

50 dose
100 dose

PMH-BAC™

10 dose
50 dose

50 dose
100 dose

50 dose
100 dose

50 dose
100 dose

50 dose
100 dose

50 dose
100 dose
Antigen key
Mh A1
‑
Mannheimia haemolytica
Type A1,
Mh A6
‑
Mannheimia haemolytica
Type A6,
Pm
‑
Pasturella multocida
,
St
‑
Salmonella typhimurium
,
IBR
‑ Infectious Bovine Rinotracheitis,
BVD
‑ Bovine Viral Diarrhea